駄々っ子な僕はガロならぬボロな庭を作った
(2015)
I'm a dadaist I made a BORO garden that is not GARO(※)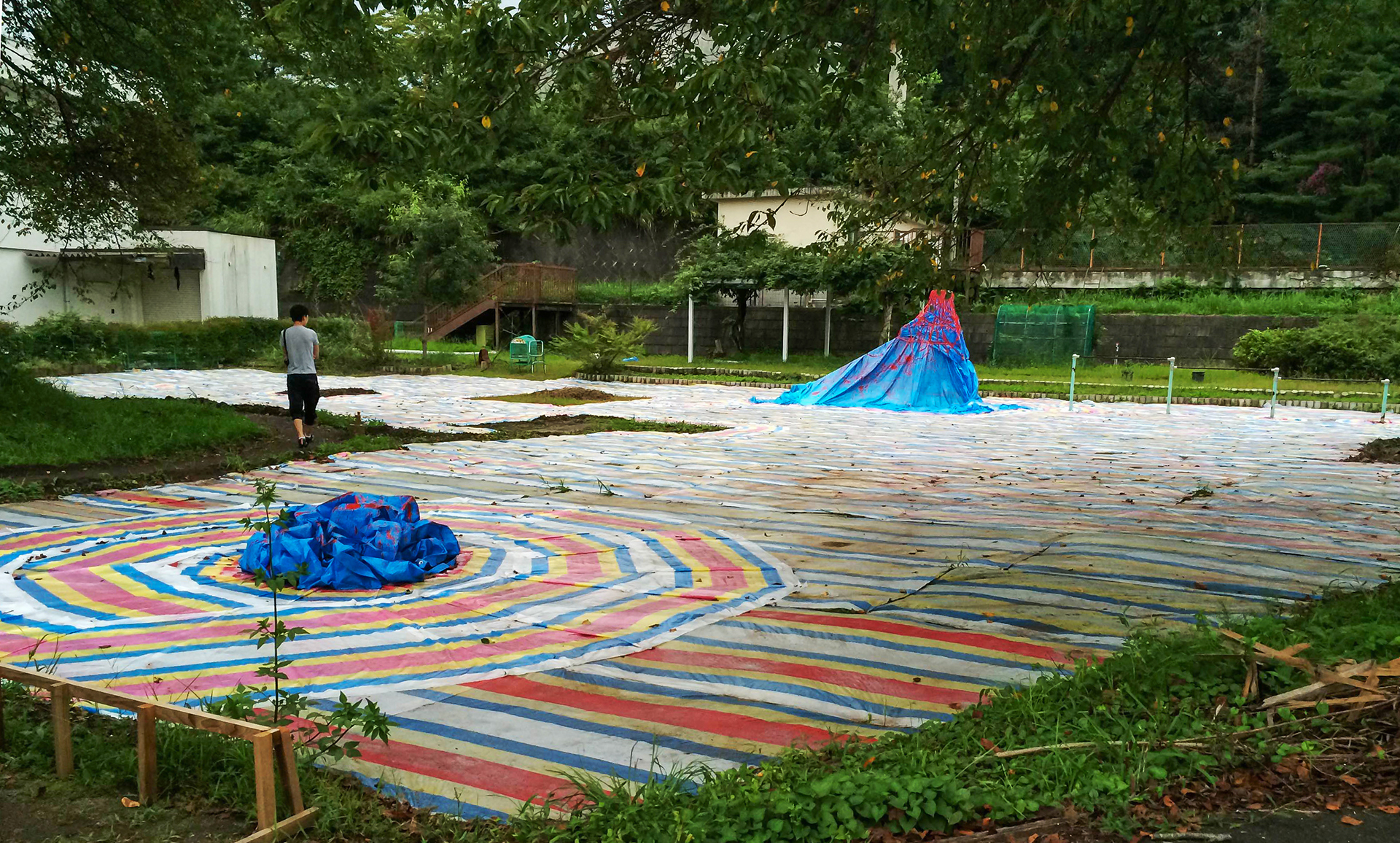 Installation view at Isama elementaly school, Nakanojo Biennale 2015, Gunma, Japan
(2015, leisure sheet, wood, paint on paper, some DIY tools, solar panel)
50m × 40m
レジャーな石庭Rock garden of leisure sheet
この作品は2011年からのプロジェクトであり、枯山水に見立てて敷き詰められたレジャーシートの脇には見晴台が設置されている。レジャーシートはとても安い価格でポップなイメージを持つものであり、また、東南アジアでは工事の仮囲いやホームレスが使用する等、貧困の象徴でもある。
I make Japanese rock garden used leisure sheet. This art work was projects from 2011 to 2015, Leisure sheet layed out all over the ground, and made a shack for viewing at garden.
Leisure sheet has an image of cheep, popular, and that symbolizes poor in Southeast Asia. Because that is often used of construction's temporary enclosure and homeless person's house.
※
GARO
was a alternative manga anthology magazine in Japan.
Photo from a shack's inside at installation.